A stalwart Upper Peninsula institution since 1887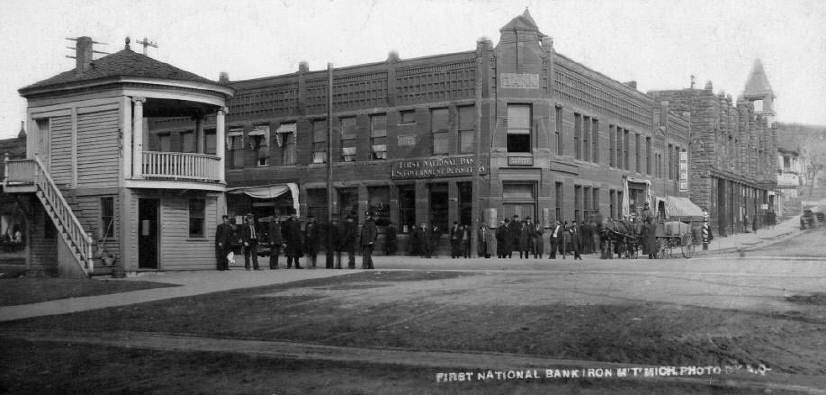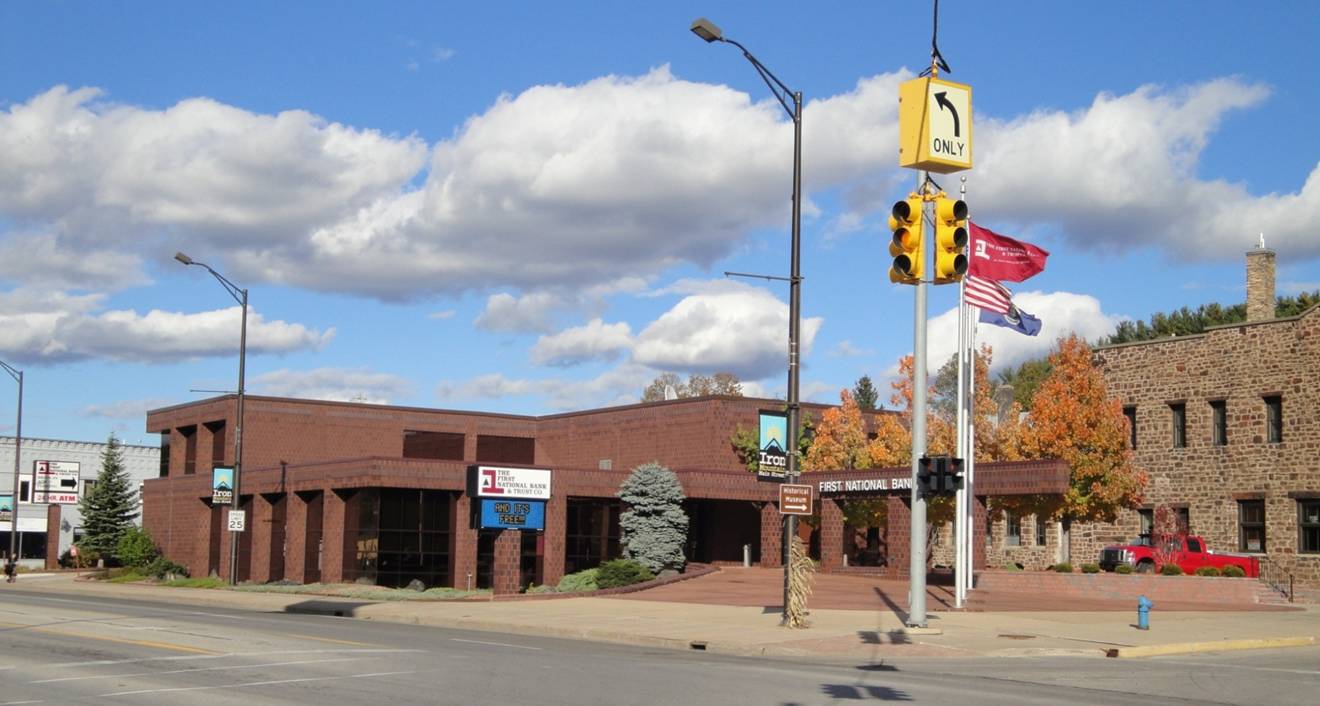 For generations, local families and business owners have turned to First National Bank & Trust for their financial needs. We stand as one of the oldest and most trusted banks in the U.P., created just a few decades after the U.P. itself was established.
Our roots run deep here as an independently owned, full-service bank that's federally insured by the FDIC. We proudly support our communities and businesses and always encourage neighbors to be Loyal to Local.
Here are some moments that highlight how First National Bank & Trust became the trusted bank it is today.
1880s
Organized on October 10, 1887 as the First National Bank of Iron Mountain, the first bank president, John R. Wood, purchased the entire brick building, known as the Wood Block, for $22,000. On November 1, 1887, the bank was chartered and open for business six days later.
1960s and 1970s
On October 1, 1966, the Kingsford branch opened, followed by the North office in 1972. In 1977, First National Bank & Trust expanded by opening an office in the Midtown Mall.
1990s
In 1991, a new building was constructed to the north of the original downtown Iron Mountain bank building opened for business on Monday, May 20, 1991. The Wood Block was razed shortly after the new office opened.
In 1995, First National Bank & Trust expanded again by opening a branch in the Tadych's Econo Foods supermarket.
2000s
In 2002, the bank added trust and wealth management investment and financial planning services and officially became First National Bank & Trust.
The Midtown Mall office was relocated in 2004 to US 2 near the Home Depot. This office is now referred to as the South Branch.
Looking to expand further in 2009, First National Bank & Trust purchased a branch office in Menominee, Michigan, and then opened a new office in Iron River in October 2011. In December 2012, a specialized First National Trust & Wealth Management office was opened in Marquette, MI.
In 2020, the North office was converted into the area's first Digital Services Center for development and support of First National Bank & Trust's online and offline banking platforms.
A lot of growth has occurred since 1887, helping us to adjust to changing needs and banking habits. What hasn't, and won't change is our enduring dedication to serving our valued customers and our commitment to building stronger communities.
Contact Information
Phone: 906-774-2200
Toll Free: 877-803-1814
Please address postal mail to:
First National Bank & Trust
P.O. Box 370
Iron Mountain, MI 49801