Do it all with Online Banking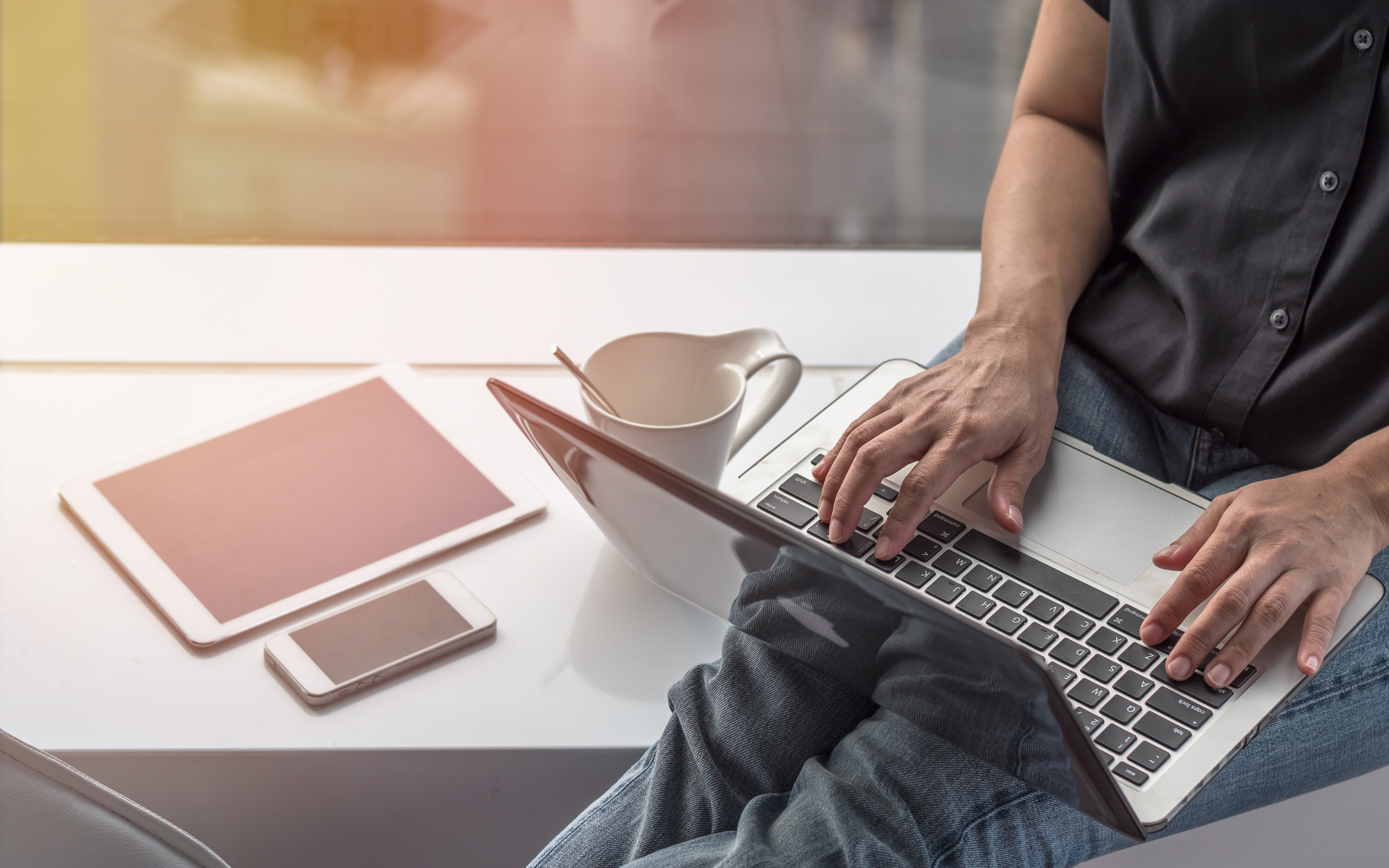 Remember the quaint idea of bankers' hours? In your busy schedule, you need the ability to manage money on your time - before dawn, after dark and anytime in between. You can, with First National Bank & Trust Online Banking.

---
Looking for a Smarter Way to Manage Your Money?
Our $martMoney Personal Financial Manager (PFM) is here to help.
We know that the toughest thing about online financial management is simply organizing all the details of your financial life.
And that's why $martMoney is built to make it much easier to understand your spending and gain insights about how your money comes and goes each month.
The $martMoney PFM tool is easy to use and is fully integrated into First National Bank & Trust online and mobile banking, with a host of features that allow you to create budgets, manage spending, manage total assets and set goals.  That means you can focus on doing what you need to do, rather than organizing all the information on your own.
$martMoney from First National Bank & Trust can help you stay on top of your bills, your cash flow and your entire financial picture, so you can set clear goals and achieve them.
Interactive Spending Wheel
-View your top expenses in real-time. Click the center to see a list of transactions from each category, to stay in touch with your spending and overall finances.
Easy Budget Tools
- Build and view spending targets that are important to your financial big picture. The new insights feature provides your spending history, along with suggestions for staying on track.
Spending At a Glance
-The analyzer quickly shows your percentage and total amount spent in each category; while allowing the user to customize the date range to identify any trends.
Cash Flow Control
- By adding your paychecks and expenses, you're now able to view income and spending trends right from the dashboard. The better you understand your cash flow, the easier it is to manage it on a daily, weekly and monthly basis.
Net Worth Snapshot
- Track your investments, wealth and debts all in one place; while having access to monthly, quarterly, and annual trends. Your financial future is just as important as your day-to-day.
To start using the $martMoney Personal Financial Manager tool, simply log-in to your First National Bank & Trust online banking account, then:

Select any account to launch the $martMoney PFM tool
Select the $martMoney button

Start customizing $martMoney to your preferences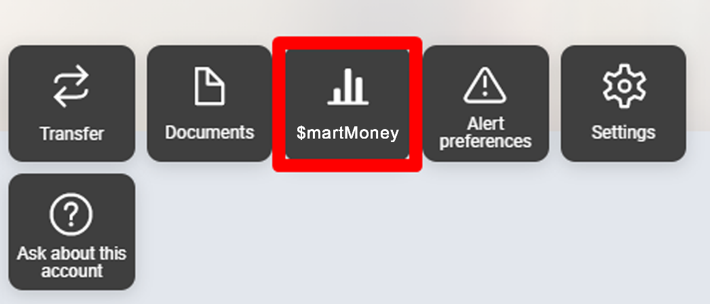 The $martMoney PFM tool will then add in all of your account data, allowing you to customize your information and begin the process of managing your finances with your own financial dashboard.

---
$martMoney for Desktop Online Banking
$martMoney for Mobile App Online Banking

Check your balance and account activity from your laptop, tablet and smartphone

Pay bills

 

with electronic payments and schedule those payments ahead of time to avoid late fees

Transfer money quickly and securely between your accounts, including accounts at other financial institutions

Set up email and text alerts so you know immediately when your balance changes, a payment posts and more

Access and manage your monthly statements using

 

eStatements, and view, download and print statements anytime
We make it easy for you to set up your account for online banking. For more information, please
contact us online
or call 906.774.2200.

View accounts, balances and recent transactions

Transfer funds between your First National Bank & Trust accounts

Pay bills as they come due and schedule future payments

Deposit checks quickly using your device's camera

Set up email and text alerts so you know immediately when your balance changes, a payment posts and more             

Connect your First National Bank & Trust Debit or Credit Card to your mobile phone's mobile payment system*.

Make purchases in-store using merchants' contactless readers or online for quick processing.

Mobile wallet technology comes pre-loaded on iPhones; Android phone users may choose to download either Samsung Pay or Google Pay.
For assistance, contact our Digital Services Team directly through our mobile app with secure, encrypted in-app messaging. Before using, make sure your phone notifications/alerts are turned on for the First National Bank & Trust app.
*Mobile carrier charges may apply.